Cute & Simple Valentine's Day Gifts For Him (And Why Sex Doesn't Count!)
Now for all my ladies reading this don't be mad at me lol.
While I wholeheartedly believe that Valentine's day is more of a holiday for the ladies (guys, get over it), we have to realize and agree that the holiday is about expressing love. Now it's not a necessity to exchange gifts on Valentine's Day or any other holiday for that matter, but most of us have grown accustomed to doing so. In my experience, gifts are usually expected from the guy to show appreciation for the lady in his life, and which is a wonderful thing. So in return, I think it is more than acceptable to show appreciation to the man in your life by giving him a gift as well. And for my ladies out there that believe they have been giving a gift for Valentine's day, when in fact you have not, I'd like to reiterate something:
Sex is not a gift, sex is not a gift, sex is not a gift, sex is not a gift, sex is not a gift, sex is not a gift, Sex Is Not A Gift.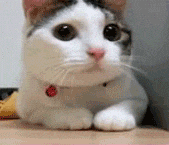 In a relationship sense, if it's not a gift when he gives it to you, its not a gift when you give it to him.
Yes, your sex is a gift in general as in it's a privilege, but if you've been in a sexual relationship, it doesn't count.
And its fine if you don't want to give him a gift for valentine's day, just know that you didn't give him one when you gave him sex.
And it doesn't matter how good you put it on him this time lmao *I'm gritting my teeth writing this*
Let me put in perspective, so close your eyes.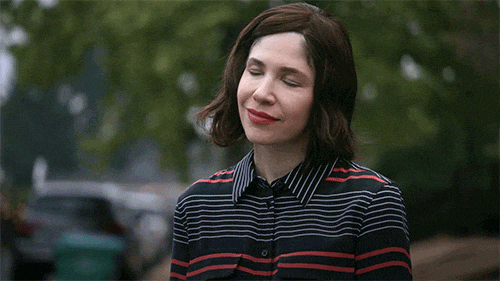 Its Valentine's day, you're at work or school watching the clock because you can't wait to get home to celebrate Valentine's day with your baby. When you finally get home or with him, and there's nothing. Nothing, but your man smacking you on the butt and telling you to get ready to get what you've been getting. Disappointing right?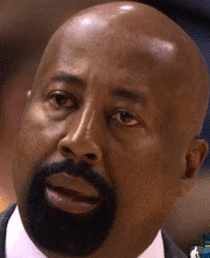 I don't necessarily think that most men expect anything unless you've made that a norm in your relationship, but it would be nice to surprise him this year and show a little appreciation! Guys enjoy getting things just like we do! I've been told that guys will appreciate almost anything, so it doesn't have to be something crazy expensive.
So as always, I'm here to help.  Now with a few days left until Valentine's Day, if you're feeling a little guilty about giving your guy the same box you got him last year…
Here are some little ideas to show your boo some love this valentine's day.
*If your Valentine happens to be someone you don't love and appreciate because they ain't shit, by all means give him that same box you shouldn't be giving him in the first place, which is probably the only reason you're seeing him on valentine's day in the first place (use protection!)
(I purposely kept these things small and cheap for the purposes of my audience, but if you got money, and a worthy-man by all means ball out and up the anty. I'm just keeping it cute and simple!)
FOOD
You could bake for him – cookies, cake, or whatever his favorite dessert is. You could spice it up by writing a cute message on top. He'll think your just as sweet as the treat!
You could make breakfast – Wake up and make breakfast, with a cute twist. Perhaps use some red dye for the pancakes or shape cutters with a heart. You can look up recipes for this purpose. When you start the day off like this, you set the tone, and he'll want to step his game up.
Dinner – If you don't go out for dinner, and your gift entails something else you could make his favorite meal or go searching through recipes for a new fancy one. You can do it, just go step by step!
Snacks for your Snack – You could bring the chocolate dipped strawberries this time! Or other little bite-sized treats! Google is your friend. This is good if you're spending the night in.
CLOTHING ITEM
Cute boxers – I would get some fun ones with different colors and patterns. He can never have too many, and he probably wouldn't have bought these fun ones on his own. It's a win-win because you get to marvel at him in something cute and fresh lol
Nike slides – This is another thing that he probably needs, but some guys will wear things until they fall apart lol so he'll be appreciative of you giving him something he never thought of, and maybe he'll let you toss those old dusty ones!
Clothing – This speaks for itself, you know his style, or you could focus on getting him something in his favorite color. Also it doesn't have to be something for outside wear, maybe some cute pajamas. You know what he likes, and he'll wear it if his baby girl bought it (If he's a nice guy, remember  those are the only ones we are dealing with).
Socks– Again let's keep it fun, not just white tube socks. More like the colorful Nike socks, to go with his slides (I'd pair this gift with something) or maybe your guy is into different types of sock, I've seen it. You know him best.
Wallet – Another thing that they rock with until the wheels fall out and your….I mean his money falls out and gets lost. You can always find a deal on a wallet trust me, just shop around.
SENTIMENTAL
Art piece – You could go looking for a piece of art that reminds you of him or you and him. Maybe he has a favorite piece that you could get blown up, blow up his favorite quote, blow up something lol. Art isn't always expensive you could find a warehouse with plenty of reasonable pieces. You could get him a poster with something on it you'd know he'd like. You could also paint or draw him something (love this idea)! Don't be scared if you're not an artist, if he's worth anything, he will love and enjoy your effort. Another idea is framing a picture of the two of you for him to have, how cute!
*Take it a step further and frame it
Book– If he's a reader, you could get him a copy of his favorite book.
Card expressing love – this is a good idea if you're broke, we've all been there. However, it also a good addition to any gift. Taking the time to write out your feelings is a beautiful act when done correctly. Write what's on your heart.
"Open When…" cards – On the Dating Diva's websites, I stumbled across their cute idea to make some cards, I'd suggest 14 (for the V day), and they are titled "open when you need or feel something" such as "need to know how much I love you, or need encouragement, and you write a sweet message inside. This is a gift that keeps on giving.
Do It Yourself (DIY)
Snack/Alcohol bouquet – there are plenty of site instructing you on how to make these. Fill them with his favorite snack or tiny drinks or both. You could always buy him a bottle of his favorite alcohol, but this is a fun switch up.
Other ideas – There are so many websites dedicated to DIY, you could find plenty other projects.
*Think back to things he's said he loved, think about his "favorites" – like his favorite color, favorite sport, favorite show, favorite thing to do. It might help guide your journey lol
Good luck Ladies!
&
Happy Valentine's Day! #NoMoreBox